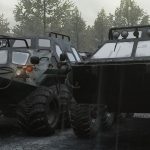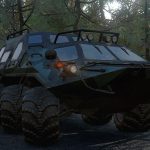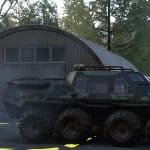 ---
The TUZ Tank (Replace.1.0.0)
A Modified TUZ-420 with:
47″ Tayga wheels
Offroad-Gearbox with a faster High-Gear
Snorkel for easier water traversal
All-Wheel-Steer
The ability to tow tongue trailers
If you have issues or suggestions, comment below.
**IMPORTANT**
If you have the infinite loading circle problem, want to use this mod in multiplayer, or want to install it manually, there is a FIle under releases called TUZ_replace.zip. It is to be used in the initial.pak to replace the in-game TUZ-420.
Manual Install
To install Manually, Close your game, Download TUZ_replace.zip.
Go to the game directory: SnowRunneren_uspreloadpaksclient and open "initial.pak" with winrar. Inside initial.pak go to "initial.pak[media]classes"
Open your TUZ_replace.zip, extract the .pak inside it.
Open TUZ_replace.pak, open the classes folder, and copy the contents of "TUZ_replace.pakclasses" and place it into "initial.pak[media]classes"
Start your game back up and enjoy the new TUZ Tank!