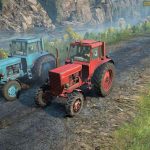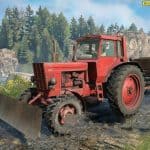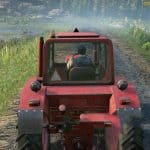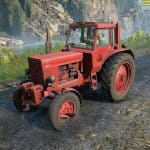 MTZ-80 Tractor v1.8
---
Characteristic:
1. Does not replace anything. Tested on SnowRunner.
2. There is an animation of the steering wheel, suspension, exhaust, levers, fan and mud flaps.
3. There are several addons and trailers.
4. High permeability.
5. You can carry several types of goods.
Version 1.8 for SnowRunner (v10.1):
– Added 2 red tractors;
– Added a flasher and a trailer;
– Added 2 stickers on the back. glass;
– Adjusted the blade control sensitivity.