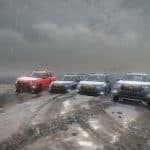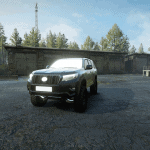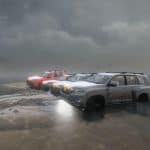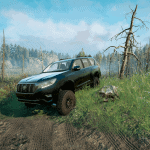 ---
Toyota Land Cruiser Prado 2018 v2.0
It is a full-size four-wheel drive vehicle from the Land Cruiser range. It is produced by the Japanese automaker Toyota. The Prado is one of the smallest vehicles in the range. Since 2009, the Prado has been based on Toyota's J150 platform. In some countries, it is available as a Lexus GX equivalent.
The Prado may also be referred to as the Land Cruiser LC70, LC90, LC120 and LC150 depending on the platform. In some markets, it is simply known as the Toyota Prado.
In North America, the Prado is not part of the Land Cruiser range; the renamed Lexus GX takes the Prado's position in luxury details. The GX uses virtually identical V8 engine and body panels.
The Prado has a ladder frame chassis, two-speed transfer cases, and rear-beam axles. The J70 platform has a front beam axle, while the J90, J120 and J150 platforms have independent front suspension.
As of 2014, the Prado is available in all Toyota markets except the US, US, Canada (both available as Lexus GX), Mexico, Brazil, and South Korea.