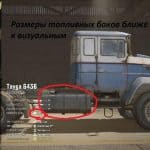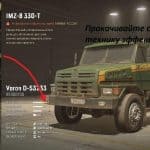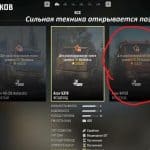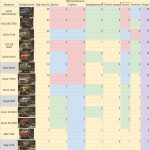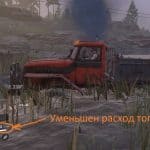 ---
RPG by ZerGood v1.9
Attention: manual installation only. The subscription is not working. A little cheating mod in the last stages of the game.
Have you ever been embarrassed that a technique that you go to for a long time, for example, KOLOB 74760 clings to the ground with its bottom, in the end turns out to be even worse than the previously opened KOLOB 74941, and on AZOV 64131, which is opened at the beginning of the game, can you go through the whole game? What's the point of completing a task, leveling up if you already have top-end devices from the beginning of the game? The gameplay itself is cool, but the development element is poorly implemented. I offer you my development system. The mod contains changes only for Russian trucks. All Scouts and Americans remained intact.
Version 1.9
All Russian Trucks are divided into 26 levels from weak to strong.
You can now ride all kinds of starter tires provided by the car immediately.
There is a pumping of all wheels.
Increased pumping of engines, gearboxes, but also their cost increased.
Non-competitive vehicles have been drilled, such as the increased clearance from the bottom to the ground on the KOLOB 74760.
Heavy vehicles without modules previously received them.
Reworked the presence of a differential, all-wheel drive and their mode of operation for all trucks.
Fuel consumption is reduced. The capacity of the fuel tanks has been changed to match their visual dimensions.
Installation:
Go to the root of the game. My address looks like this: D: Games SnowRunner en_us preload paks client initial
Save the initial file in a New folder.
Unzip the RPGmod archive to any location.
In the unzipped folder, double-click the initial. In the window that appears, copy the [media] folder Ctrl + C.
Go back to the root of the game and double click on the initial. In the window that appears, paste the folder Ctrl + V.
Confirm the replacement of files.
The file also contains the "SaveEasyStart" folder – this is the saving of the beginning of the game, with an open garage, 1 Russian truck and 1 Russian scout. The location of the save folders looks like this: C: Users User Documents My Games SnowRunner base storage Yourid Do not forget to make copies of your saves.
I have not tested this mod in multiplayer, but I think if everyone puts it, then there will be no problems. Good luck!