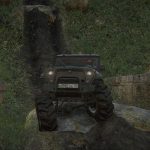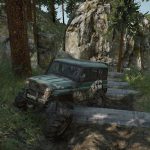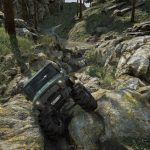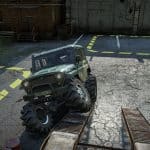 ---
Devil's Khan Krawler (DLC) v1.0.2
So this is my own personal tweaked (DLC) Krawler Khan 39 Marshal I thought that I would share with the SR community. Thumbs up if you like.
ENGINES: Het/8V 5.8, Het/8V 6.2, Het/8V 6.2T, with torque up the a**.
TIRES: 43in./47in. Mud, Offroad, Tayga, with low air pressure.
DiffLock Always On, Fine-tune Gearbox, FuelCapacity 1000 Liters
Roofrack: Repair 1500 Fueltank 1000 Spare 4
TWEAKED: Suspension, CenterOfMass, Engine Torque,
BodyFriction & SubstanceFriction, Winch Line Length 200m.
Fine-tune Gearbox gearing, Highgear is Yeetish.
Also added Hummer Exhaust sounds