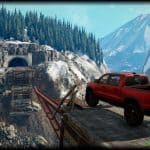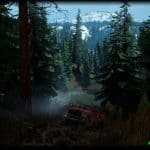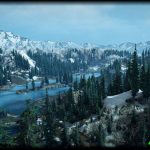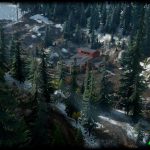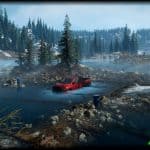 ---
4×4 Trail Challenge Region v0.9.2
This map is only compatible and playable with the latest version of Snowrunner Public Test Server!
Welcome to 4×4 Trail Challenge!
Within the next updates you will find my 4×4 Trail Challenge maps that so many people enjoyed in the last month, connected to a whole region!
In this first upload I offer you the brand new 4×4 Trail Challenge 3! Bigger, more tasks and challenges, more trails, Yukon style spring map, most beautiful landscape of all my maps so far and some unique obstacles.
Features/Details:
size: 850m x 850m
1x Garage
2x Service Station
1x starting vehicle
2x scout fuel trailer
3x time challenges
2x delivery missions
terrain made with ESA DEM datasets
Feedback:
Please give some feedback if you want me to make more of this kind and if you have an idea for an interesting, useful or funny addition for this or upcoming maps. Constructive critics if you don't like something or a few nice words if you like the map are of course also welcome.
The map will receive patches if needed and for sure more updates and will of course be available for the live version of Snowrunner when the PTS is closed.
Bugs:
– maybe you will find some "spikes" or very uneven ground, I flatted most of that but they are hard to see in the editor