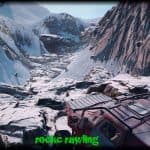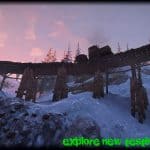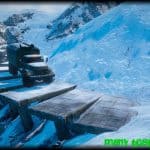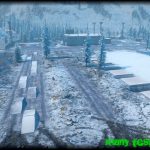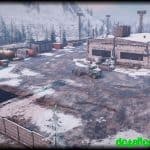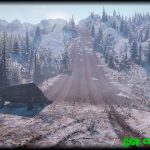 ---
Test Facility Six 1.2.0
This version is made for the PTS (Public Test Server). This Map uses models, functions and feature that are not compatible with the live Version of Snowrunner!
Welcome to Test Facility Six!
Deep in the frosty north of Russia lies the Test Facility Six.
This old base for testing experimental vehicles of the Soviet Union was unused for a long time – until today!
Test your vehicles on many test tracks, put your skills to the test on difficult tracks and explore the huge snowy area.
Features/Details:
size: 816m x 1632m
1x Fuelstation
1x Garage
1x Trailer Shop
1x Loading Station with all cargo available
4x starting vehicles (use them, sell them, do as you like)
1x Boost Mission (boosts you to level 16 and gives 99.999 currency so you don't have to start with level 1)
terrain made with ESA DEM datasets
many different test areas and obstacles
ramps with 15°, 35°, 45°, 55°
torsion tracks
offroad track
bumper track
snow track
ice track
rock crawling track
container course
trenches with 1m, 1.5m, 2m, 2.5m, 3m, 4m width
frozen lake
swamp
mountains
narrow mountain roads and paths
many different offraod trails
very detailed terrain
map is ready to be connected with other areas (feature is not enabled yet)
Feedback:
There is still enough room for new tracks, trails and obstacles- if you have an idea for an interesting, useful or funny addition for this map, tell me in the comments! Constructive critics if you don't like something or a few nice words if you like the map are of course also welcome.
The map will permanently receive new content patches and updates and will of course be available for the live version of Mudrunner when the PTS is closed.
Important:
If you want to play the map with the developer console to spawn vehicles, use the free camera or test your mods, download the map, extract the file level_proving_six.pak and copy the file to C:UsersusernameDocumentsMy GamesSnowRunnerBetaMediaMods (the path may be different for you)
In the game you can now start the level "mod_level_proving_six" and you can use the developer console.
Bugs:
Since the map is still in the PTS version, there may be bugs and errors. Furthermore the editor and its many new functions are not yet fully developed or I am occasionally to stupid to use them correctly.
If you find something that does not work as it should, please leave me a comment, the map will be updated in the future and will be available for the live version of Snowrunner.
Known bugs so far:
can't buy russian vehicles on this russian map (PTS update needed)
missing and wrong informations in the global map (PTS update needed)
lamps may have no light effect (maybe a problem with my editor, not sure tho)
some sharp edges in the terrain (will be fixed over time)
some features like breaking ice are missing as they are not available yet (will be added as soon as possible)